Testimonials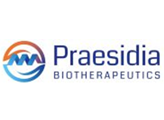 Sohang Chatterjee, Co-Founder, CEO and Director

Praesidia Biotherapeutics, Inc. (Private)

"Praesidia is my third startup where I have successfully raised equity investment. Both previous companies I started and exited were funded by large VCs. As we look at the last six months of working with Allele in completing our Series A financing, we are delighted we decided to work with them. From our introductory call in December 2020, to signing our term sheet and subsequent closing of our financing in July 2021, the Allele Team worked with us like an extension of management team. They were fair and forthcoming with the partnership terms and reasonable in resolving roadblocks along the way. Most importantly, Allele helped prepare and refine our corporate deck, rehearse our interactions with investors, and fine tune our broader corporate strategy and timelines. Allele also brought in several esteemed KOLs to our company, and attracted an extensive network of life science institutional investors, family offices and accredited investors to our financing. Going forward, we look forward to the continued insights and meaningful contributions from Allele to ensure Praesidia achieves its milestones and inflection points in order to become a truly impactful biotherapeutic organization for patients in need."​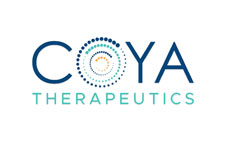 Howard Berman, PhD, Co-Founder and CEO

Coya Therapeutics, Inc. (Private)

"Coya Therapeutics is funded today because of the expertise and professionalism of the team at Allele Capital. Their knowledge of the scientific landscape and capital markets is superior. What struck me quite profoundly was their ability to quickly identify the value proposition of our underlying science and ask the right questions. Further, their institutional and accredited investor network is impressive, while the cost to access capital is much lower than traditional VCs, and certainly much faster. The team at Allele Capital are committed to doing things ethically, honestly, transparently, and quickly. All recipes necessary for success in a clinical-stage company like Coya that aims to deliver therapies to patients fastidiously and with compassion."​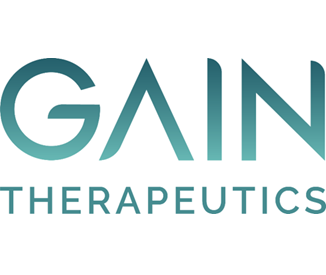 Eric I. Richman, CEO and Director

Gain Therapeutics Inc. (NASDAQ: GANX)

"Working with Allele Capital reduced the risk of execution dramatically – their extensive industry knowledge in life sciences and contacts in the capital markets enabled a very predictable path for our company. Their entire team was engaged in our transaction and contributed in numerous ways to ensure the entire funding process was well executed. They provided value-added advice, proprietary investment, as well as institutional and accredited investors to support our company in a partnership-like approach. I would certainly recommend working with Allele Capital."​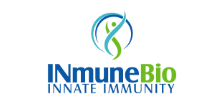 David Moss, Co-Founder & Chief Financial Officer

INmune Bio, Inc. (NASDAQ: INMB)

"Allele has built a first-class organization with deep contacts in the banking and high-quality institutional universe. I have had the fortune of knowing Shawn for about a decade. His knowledge of how to navigate the banking and institutional universe is second to none. Allele's advice was instrumental in developing our relationship with not only the right bank, but the right people within the bank who took the time to properly understand our technology. Allele is in a unique position, having navigated the waters of building and financing private and public biotechnology companies for many years. This knowledge was indispensable in our ability to properly finance our company."​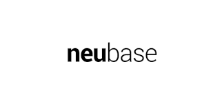 Dietrich Stephan, PhD, Founder, Chairman and CEO

NeuBase Therapeutics, Inc. (NASDAQ: NBSE)

"Allele Capital is a world-class group of seasoned professionals who have propelled my company into the public markets thereby allowing us to maximize our impact on patients and create value for our shareholders. I view Allele as an extension of our management team, focused on planning and executing our capital markets strategy. I have been deeply impressed with the time that the team dedicates to us, their deep understanding of the segment, outstanding strategic guidance and also the breadth of their network (including investors, board talent, bankers, analysts, etc.). I have worked with many top scientific researchers, business leaders, and marquee investors in two dozen companies. Allele is best-in-class in each of these areas but fully aligned in creating value for all shareholders. In this business, integrity is paramount as we are dealing with patient lives and shareholder dollars. Each member of the Allele team is of the highest integrity - a precious and rare commodity. I cannot recommend them highly enough."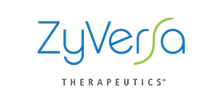 Stephen Glover, Co-Founder, Director and Chief Executive Officer

Zyversa Therapeutics, Inc. (Private)​

"... ..assist us in raising capital and defining the focus of our company... supported our strategic initiatives over the years through advisory and investment to help drive our success. Always been available to help us as we transitioned through various company growth stages."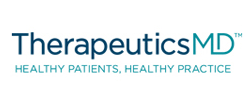 Robert Finizio, Co-Founder and Chief Executive Officer

TherapeuticsMD, Inc. (NASDAQ: TXMD)

"...advised us on various aspects of our corporate planning and to assist us in raising capital. ..supported us in our company's growth initiatives through investment, advice and capital markets support... value-added advisor and investor"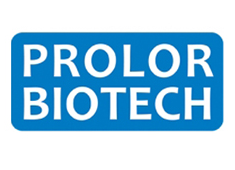 Shai Novik, Former Chief Executive Officer

Prolor Biotech, Inc. - Acquired by OPKO Health, Inc. (NASDAQ: OPK) in 2013

"Menachem shared our vision and believed in our team pre Proof of Concept. He identified our risk mitigated scientific strategy of developing proprietary versions of already approved therapeutic proteins, extending their lifespan without additional toxicity or loss of desired biological activity. He invested his own capital and used his network to become a champion of our company."